Anne Powell Tuesday, September 1, 2009 2009, Photos
The crew is taking a break while in Toledo OH to take care of a couple issues. First the compressor is giving them a little bit of an issue, and now the first blown tire of the trip on the trailer!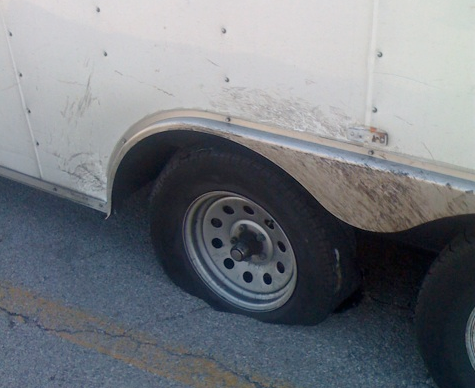 Im sure they will be back on the road in no time!
---
;